FORUM FOR ENFORCEMENT OF CIVIL LIBERTIES-INDIA
Email: president@janshakti.org Twitter handle: @janshaktiforum Mobile: +91 8920274289
भारतीय नागरिक अधिकार प्रवर्तन मंच-इंडिया
Bhartiya Nagrik Adhikar Pravartan Manch
International Forum for Civil Rights and Development- From India
USE NOTA option
In Voting Machine if Honest. Performing, Law abiding and Qualified candidates not contesting in Your Constituency. Weed out crime and corruption by power of your negative vote.DO vote.
Voting is not temporary fun and entertainment. Don't follow others. Vote with your own benefit and experience
Don't vote those who already got elected two times. Neither Vote Bhai Bhatija of current leaders
The Power of People
JUSTICE*EQUITY*DEVELOPMENT
"The SILENCE of the good people is more DANGEROUS than the BRUTALITY of the bad people" - Martin Luther King Jr.
Farmers Agitation* On 26th May 2021 farmers organized black day, Why?
It is condemnable and arrogance of government to insist on new farming laws to help corporate loot in India। There is loot and unchecked price run in country from salt to medicines to higher education to aviation. While farmer is crying , actually the consumer is being looted. Urban middle class is now suffering।
This Farming model is malicious and unsuitable for India I It will only gobble up small farmers land (around 75 lac acres) and hoarding of all essential commodities have started .That is what these laws are aiming at.
There was loot even in vaccines which were not available. Lacs have died because of a simple flue which is caused partly by media driven fear and mismanagement of supplies and hospitals.Now media is dumb।
PM is building huge palatial house for himself in corona crisis, under excuse of security of PM residence, whereas 3 houses already exist. Most of time politicians are either in camera or in flights . It is ridiculous to think one an can run even a State, forget a country. Na Kaam karunga- na karne Dunga
Citizens wake up !
Senior citizens are in really bad shape। Sustenance, Free health care , Security, Old age homes, social care and income are all inadequate.
Come out of Hindu Muslim hatred and fake patriotism.TV is not run by angels but profiteering businessmen. There is only one model "Loot and Tamasha" model.
This govt runs in tv only।Loots on ground।
We Urban Middle class ( 30 crores) will be the most hurt । It is them who pay for lower lasses and rich class. They get nothing !
Join our farmers। Save country from US capitalist model which has failed in US and Europe , miserably. Not farmers but middle class consumers in cities will be looted. Example Petrol 65 to 110, Milk 22 to 45 , Medicines 3 times, Mobile from 0 to 99 Rs per month ..............endless list of loot and reducing income. FD interest 9.3 to 5.3%. Money in banks beyond 5 lac not secure. Stagnant property market since 8 years.
Though govt has withdrawn, there is no progress। They are bound to bring it।
Be ready to by 22 Rs branded apple in 250 Rs। That is modi model।
We should not close eyes. It is going to hurt us as consumers the most
It is shameful that apple should sell at 180 to 250 Rs in India. Farmers are fighting for we urban middle class . Remember you are buying 1 kg branded salt at 20 Rs, costing 4 Rs and Rs 22 purchased apples at 190 Rs .It is consumer who is being looted along with farmers. Urban middle class will be most hurt
Schools, colleges , railways -every where only loot is going on .Both baniyas and Indian money are leaving India , at high speed. India is under seize of looters ,liars and MNC mafia. That is what one can opine.
MPs and MLAs are acting deaf and dumb, taking money and bribes and many are with criminal records. For all key decisions public referendum is a must.
What has happened in Mahrastra is shameful to buy out MLAs and de-stabilise State government on communal excuse of Hindutva
23rd May 2021/1st July 2022 Rev2
June 2022
CELEBRATING 20th YEAR
Message of the Month :
SAY NO TO DOWRY। IT IS CURSE ON SOCIETY AND CAUSE OF CORRUPTION
Don't waste food and water in homes, offices and hotels ।
Don't use RO filter where not needed, Air conditioners ( specially split ) and Automatic Washing machines
Act responsibly from Today
____________________________________________________________________________________
Dedicated to Training in Social Sector; Woman and Child Empowerment; CSR Work : Good Governance; Public Accountability, Legal and Administrative Reforms ;Distress assistance; Environment & Quality of Life , Indian Culture and training
One Nation One people One System: Free from Caste, Creed, Color, Gender, Religion , Cults and Victimization
Fact of Month:
Indian courts and legal system is a big fraud with citizens of India, an eternal process run by bails, affidavits & date adjournments. Even if order is passed no one obeys and process of appeals start that is even bigger fraud. High courts take decades to even open files but merrily give bails and relief to criminals and law breakers. There is shortage of 10000 judges in lower courts . Will this shameless set up reform itself? Lesser said about policing in India, the better . India has 1 judge over 100000 citizens and 30 millions cases are pending
HELP MAKE A CORRUPTION FREE SOCIETY * REFUSE BRIBES * USE RTI ACT* SEND COMPLAINTS* LIVE ETHICALLY* GO FOR CIVIL RESISTANCE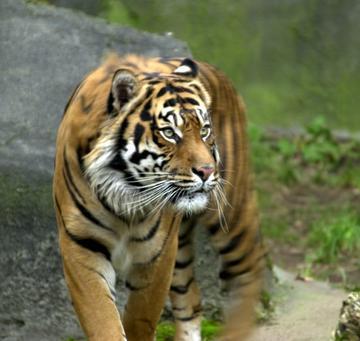 PERSPECTIVE: INTERNATIONAL; PRIMARILY INDIA
RELIGION: NEUTRAL *
VOLUNTARY & NON POLITICAL *
MODE : COLLABORATION - NOT CONFRONTATION
REFORMS:-LEGAL AND ADMINISTRATIVE
SOCIAL WELFARE-WOMAN & CHILD EMPOWERMENT
TRAINING: CONSUMER RIGHTS-LEGAL-EMPLOYMENT GENERATION
FOCUS AREA : INDIAN HANDICRAFTS AND FOLK ARTS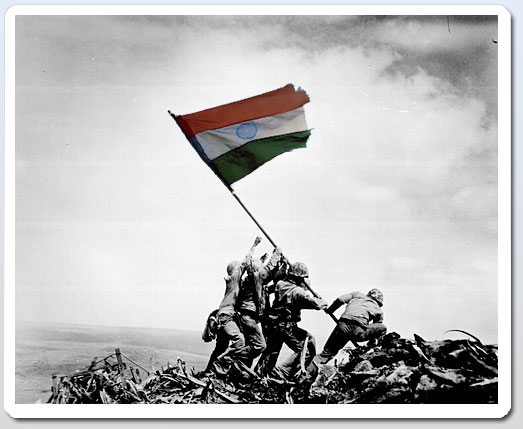 Make complaints to Authorities,Newspapers and on Internet forum. Don't tolerate injustice & poor service. Call us ........
""Arise, awake and stop not till the goal is reached.""
SWAMI VIVEKANAND
FREE GUEST HOUSE FACILITY FOR ONLY WOMEN
The Forum offers free ( B&L) guest house faciltiy for only women visitors (must have an ID card) who is a non -income tax payee and on pure personal visit on religious,tourist or medical purposes for upto 3 Nights 4 days This facility is currently available at: SAFE SECURE HOMELY Nominal charges 500 inclduing vegetarian meals.No coveveyance facilities available( subjet to profile check and avaiabilitty)
Chandigarh-Capacity: 2
Ghaziabad-2
Thiruvanathpuram-2
Gauhati-2
(Contact: Forum President on mobile or email)
A Premier Social Action Forum in India for Civil Rights,Human Rights,Good Governance,Legal and Administrative Reforms,Woman and Child Development, Environment Protection, Consumer Rights and Conducting social welfare and education programs.
Nodal centres:
Chandigarh,Delhi.Noida, Mumbai,Pune,Kolkatta,
Bangalore, Chennai,Hyderabad, Jaipur,Jodhpur,
Lucknow,Bhubaneswar, Calgary, Orlando
Current Strength of Members: 1275
Nature:International
From No. of countries: 12
We need some devoted persons to look after as Nodal Centre Incharges and coordinators at some of centres .You can run centre at your own city too . Come forward and Join the movement
--------------------------------------------------
Membership is free and open to age group 16-75 for those who care to build a better India.
To join the movement ::
Please visit: https://groups.google.com/g/india-force
or send an email with one line message:
President@janshakti.org
Forum Discussion board:>>
https://groups.google.com/g/india-force
Current HONORARY PRESIDENT
Dr R K Gupta
B Tech MBA PhD
FIE, FIMA
Delhi-India
General Secretary and former president
Dr Satish Jain
BTech MTech (IIT D)
Working President:
Adv K V R Sudarshan
liberties_forum@rediffmail.com
****************************************************
Financial Aid is solicited from Private Trusts, Foundations, Corporations and Individuals. We don't take Govt aid.
---------------------------------------------------------------- ASK YOURSELF THIS QUESTION:
AM I PROUD TO BE AN INDIAN? HOW CAN I MAKE THINGS BETTER, AROUND ME ?
YOU WONT LIVE FOR EVER ................BUT YOU WILL LEAVE YOUR PROGENY BEHIND. Think of them........
PARTICIPATE IN MORAL AND ETHICAL RENNAISANCE IN COUNTRY AND WHOLE WORLD.
THIS IS MAIN CAUSE OF OUR TROUBLES .
MONEY , MATERIALISTIC PURSUITS, REGIONLISM AND HATRED HAVE MALIGNED THE SOCIETY, AND, CRIMES, DRUGS, CORRUPTION HAVE REACHED NEW HEIGHTS.
SCOUNDRELS ARE REACHING TOP DUE TO CASTE AND RELIGIOUS VOTE BANKS AND CONSPIRACIES TO LOOT.AND TO SCRATCH EACH OTHERS BACK.
MONEY AND MUSCLE IS BEING OPENLY USED SO ARE LIES AND LOLLIPOPS.TO GET INTO POWER SOMEHOW AND SUCK PUBLIC MONEY FOR YEARS ON ,IS THE ONLY GOAL , IT APPEARS
VOTE ONLY EDUCATED WELL DESERVING SPOTLESS AND PROVEN PERSONS.USE 'NOTA' IF NO GOOD CANDIDATE FIELDED.PARTIES DONT MATTER ANY MORE.THEY ARE ALL DICTATORSHIPS OR DYNASTIES WITH CAPITALISTS MONEY BEHIND THEM.
REMEMBER JUST 5 TO 7 % VOTES CAN CHANGE ALL THE RESULTS.
ACT BEFORE IT IS TOO LATE FOR YOU AND SOCIETY
COME JOIN THE MOVEMENT